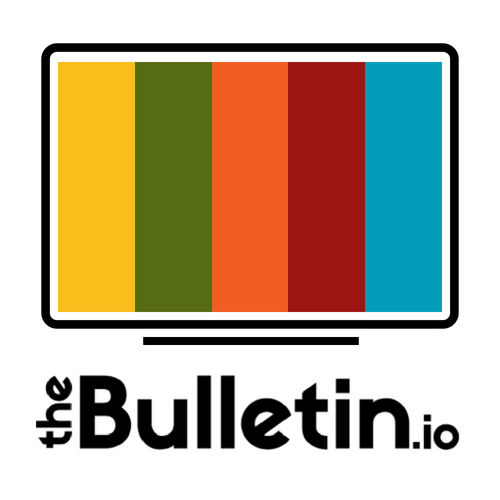 Short Version
Don't post lewd or inappropriate content.
Respect local advertising laws and regulations.
We provide great technology at no cost, but realize we need to eat too - let's both succeed!
Bulletin away, friends!
Long Version
Content Policy
No derogatory, racist, profane or lewd content is permitted on the platform. All content posted has to be in line with local laws and regulations.
Content posted may not violate any intellectual property, trademark or copyright laws. If such a violation happens, the content poster will be held responsible for said violation and not TheBulletin.io.
As each screen owner has the power to moderate content, TheBulletin.io will not be held liable for the content shown on any screen.
Screen owners have the responsibility to accept or reject content in a timely basis, typically within a week. Requests that stay pending for extended period of time may be decided upon by TheBulletin.io Team.
Revenue Share and 3rd Party Content
The primary benefit to screen owners is our free digital signage technology, and access to local content produced by us and our partners.
However, screen owners may get a revenue share for accepting ads - the percentage share is entirely at the discretion of TheBulletin.io and depends on multiple factors including but not restricted to - the location of the screen, engagement of the screen owner with the platform, percentage of ad-requests accepted, invitation of new users to the platform etc.
Ad requests from us and our partners may involve a revenue share or payment to the venue for displaying the content.
Community requests from us and our partners do not involve a revenue share or payment to the venue for displaying the content.
Screen owners may not run promotional content or ads for 3rd party businesses that bypasses the platform's auction mechanism and marketplace - even if no payment in money or kind is received by the screen owner for doing so.
Promotional content is any content that references a business that's not owned and controlled by the owner of the screen i.e. any media that has marketing value to a party that's not the screen owner. Examples include, a flyer for the local gym, an happy hour deal at a restaurant, a flyer for a neighborhood realtor or agent etc.
In situations where a screen owner continues to run 3rd party content - penalties may be applied based on the discretion of TheBulletin.io. These include fines, freezing and forfeiture of accumulated funds and disabling of the account.
Equipment
In situations where TheBulletin.io provides a Fire TV Stick, Chromebit, a signage player, TV, TV mount, routers, repeaters or any kind of equipment, the equipment may be utilized solely to run TheBulletin.io screens.
TheBulletin.io reserves the right to request the return of, or remove, at any time, equipment that it provided at no cost to the venue.
TheBulletin.io may choose to deduct the cost of the equipment and the cost of maintainance requests, if any against the screen owner's share of ad revenue.
Misrepresentation and Fraud
Screens that are made public (that permit advertising) have to be at a location and with traffic that is as advertised with the screen being clearly visible to those at the location. For example, a TheBulletin.io staff member should be able to access the venue and be able to view the ads on the screens.
Business and screen profiles need to be verifiable and should accurately reflect the location, website and details of the account owner. Impersonation and misrepresentation of information is expressly forbidden.
In case of a screen been run fraudulently i.e. without any public display of it's content or by misrepresenting it's location, audience or other publicly posted information, the screen owner will be held responsible to return all revenue generated on that screen over its lifetime. Furthermore, they would be liable for damages of $100/day for each screen that was run fraudulently for the duration it was run.
Disputes
We try to provide clear rules so that we can limit or hopefully avoid disputes between you and us. If a dispute does arise, however, it's useful to know up front where it can be resolved and what laws will apply. For any claim, cause of action, or dispute you have against us that arises out of or relates to these Terms you agree that it will be resolved exclusively in the U.S. District Court for the Northern District of Illinois or a state court located in Cook County. You also agree to submit to the personal jurisdiction of either of these courts for the purpose of litigating any such claim, and that the laws of the State of Illinois will govern these Terms and any claim, without regard to conflict of law provisions.