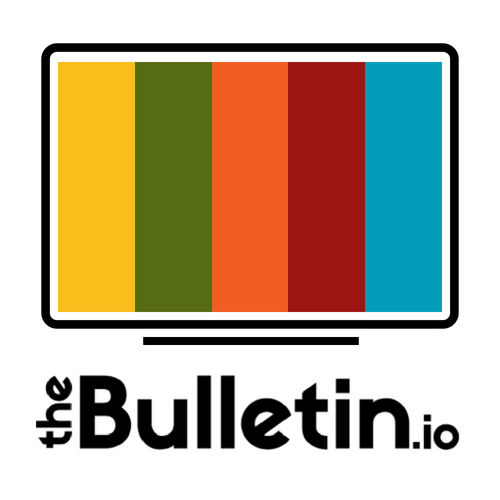 Short Version
Be an upstanding community member!
Respect local advertising laws and regulations
Sexist, racist, discriminatory or harassing language, behavior, or content is not welcome
Bulletin away, friends!
Long Version
No derogatory, racist, profane or lewd content is permitted on the platform. All content posted has to be in line with local laws and regulations. Ultimate responsibility lies in those who post the content, and in the case of advertising, venue owners who approve these advertisers.
Content posted may not violate any intellectual property, trademark or copyright laws. If such a violation happens, the content poster will be held responsible for said violation and not Bulletin.
Business profiles need to be verifiable and should accurately reflect the location, website and details of the account owner. Impersonation and misrepresentation of information are expressly forbidden.
Screens that are made public (that permit advertising) have to be at a location and with traffic that is as advertised with the screen being clearly visible to those at the location. For example, a Bulletin staff member should be able to access the venue and be able to view the ads on the screens.
In case of a screen been run fraudulently i.e. without any public display of it's content, the screen owner will be held responsible to return to Bulletin all revenue generated on that screen over its lifetime.
Venue owners have the right to accept and reject advertisers at their own risk. Ultimately, as the majority of advertising revenue falls to them, the platform will not be held liable for any disagreeable content that's posted by an advertiser.
In case the venue owner has a serious issue with any of the advertising content, she may take it up directly with the advertiser who posted the content. Bulletin is the marketplace, and won't be held responsible for the decisions made by it's participants.
Venue owners may not run promotional content or ads for 3rd party businesses that bypasses the platform's auction mechanism and marketplace.
Unless licensed by us in a written agreement, you agree not to use or provide software (except general purpose web browsers and email clients) or services that interact or interoperate with Bulletin, e.g. for downloading, uploading, creating/accessing/using an account, posting, flagging, emailing, searching, or mobile use. You agree not to copy/collect content via robots, spiders, scripts, scrapers, crawlers, or any automated or manual equivalent (e.g., by hand). Misleading, unsolicited, and/or unlawful posts/communications/accounts are prohibited, as is buying or selling accounts. You agree not to collect Bulletin user information or interfere with Bulletin. You agree we may moderate Bulletin access/use in our sole discretion, e.g., by blocking, filtering, re-categorizing, re-ranking, deleting, delaying, holding, omitting, verifying, or terminating your access/license/account. You agree (1) not to bypass said moderation, (2) we are not liable for moderating or not moderating, and (3) nothing we say or do waives our right to moderate, or not.
LIQUIDATED DAMAGES. You further agree that if you engage in any violations, or you encourage, support, benefit from, or induce others to do so, you will be jointly and severally liable to us for liquidated damages as follows for: (A) collecting/harvesting Bulletin users' information, including personal or identifying information - $1 per violation; (B) publishing/misusing personal or identifying information of a third party in connection with your use of Bulletin without that party's express written consent - $1,000 per violation; (C) misrepresenting your identity or affiliation to anyone in connection with your use of Bulletin - $1,000 per violation; (D) posting or attempting to post Prohibited Content - $4 per violation; (E) posting or attempting to post Prohibited Content in any paid section of Bulletin - the price per post applicable to that section of Bulletin; (F) sending an unauthorized/unsolicited email to an email address obtained from Bulletin - $25 per violation; (G) using Bulletin user information to make/send an unauthorized/unsolicited text message, call, or communication to a Bulletin user - $500 per text/call/communication; (H) creating a misleading or unlawful Bulletin account or buying/selling a Bulletin account - $4 per violation; (I) abusing or attempting to abuse Bulletin's flagging or reporting processes - $1 per violation; (J) distributing any software to facilitate violations of the USE Section - $1,000 per violation; (K) aggregating, displaying, copying, duplicating, reproducing, distributing, or exploiting Bulletin content for any purpose without our express written consent - $3,000 for each day you engage in such violations; (L) requesting, viewing, or accessing more than 1,000 pages of Bulletin in any 24-hour period - $0.25 per page during the 24 hour period after the first 1,000 pages; (M) bypassing or attempting to bypass our moderation efforts - $4 per violation. You agree that these amounts are (1) a reasonable estimate of our damages (as actual damages are often difficult to calculate), (2) not a penalty, and (3) not otherwise limiting on our ability to recover under any legal theory or claim, including statutory damages and other equitable relief (e.g., for spam, we can elect between the above liquidated damages or statutory damages under the anti-spam statute). You further agree that repeated violations will irreparably harm and entitle us to injunctive or equitable relief, in addition to monetary damages.
DISCLAIMER & LIABILITY. To the full extent permitted by law, craigslist, Inc., and its officers, directors, employees, agents, licensors, affiliates, and successors in interest ("Bulletin Entities") (1) make no promises, warranties, or representations as to Bulletin, including its completeness, accuracy, availability, timeliness, propriety, security or reliability; (2) provide Bulletin on an "AS IS" and "AS AVAILABLE" basis and any risk of using Bulletin is assumed by you; (3) disclaim all warranties, express or implied, including as to accuracy, merchantability, fitness for a particular purpose, and non-infringement; and (4) disclaim any liability or responsibility for acts, omissions, or conduct of you or any party in connection with Bulletin. Bulletin Entities are NOT liable for any direct, indirect, consequential, incidental, special, punitive, or other losses, including lost profits, revenues, data, goodwill, etc., arising from or related to Bulletin, and in no event shall such liability exceed $100 or the amount you paid us in the year preceding such loss. Some jurisdictions restrict or alter these disclaimers and limits, so some may not apply to you.
DISPUTES. We try to provide clear rules so that we can limit or hopefully avoid disputes between you and us. If a dispute does arise, however, it's useful to know up front where it can be resolved and what laws will apply. For any claim, cause of action, or dispute you have against us that arises out of or relates to these Terms you agree that it will be resolved exclusively in the U.S. District Court for the Northern District of Illinois or a state court located in Cook County. You also agree to submit to the personal jurisdiction of either of these courts for the purpose of litigating any such claim, and that the laws of the State of Illinois will govern these Terms and any claim, without regard to conflict of law provisions.